Overview
Updated on 11 September 2023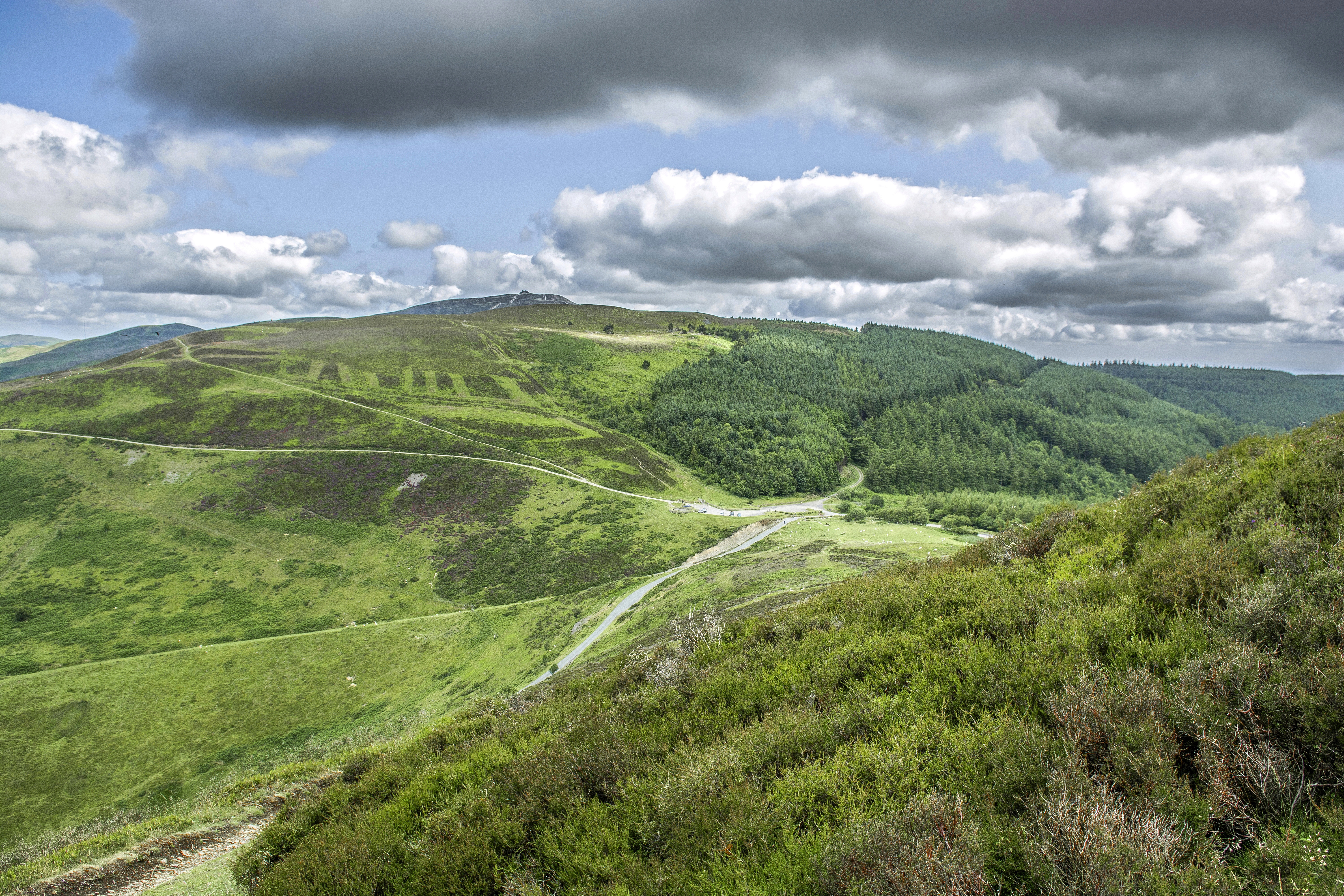 Welcome to the North East Wales National Park Designation Project  information page. We have created this to provide easy access to information about the project.
To view the page in Welsh, please click here.
Designated Landscapes, consisting of National Parks and Areas of Outstanding Natural Beauty (AONBs), cover approximately 25% of Wales. They are areas legally recognised for their natural beauty, and for National Parks, the opportunities they provide for open-air recreation.
In its Programme for Government (2021-2026),  Welsh Government sets out its intention to designate a new National Park in North East Wales based on the existing Clwydian Range and Dee Valley Area of Outstanding Natural Beauty (AONB). This would be a fourth National Park for Wales, and the first new such park to be established in Wales since 1957!
As a result,  Welsh Government has commissioned Natural Resources Wales (NRW) to evaluate the case for the designation. We (NRW) are the Welsh Government's statutory adviser on landscape and natural beauty and the designating authority for any new National Parks and Areas of Outstanding Natural Beauty (AONBs).
Welsh Government has provided us with resources to establish a team to lead this work. We are an independent organisation so can make an independent recommendation based on the evidence gathered and benefits identified for the citizens of Wales, taking into account all relevant legislation.
We have prepared procedural guidance setting out the statutory process that must be followed. It is evidence based and allows for engagement with statutory consultees, the public and other stakeholders.
The process will reflect the Welsh legislative and policy framework through the application of Sustainable Management of Natural Resources (SMNR) principles and a focus on nature recovery and climate adaptation and mitigation. 
Following the consultation, all responses and any amendments to the boundary will be considered before presenting a recommendation to Welsh Government. If there is sufficient evidence to demonstrate that the statutory criteria relating to natural beauty and opportunities for open-air recreation are met, and that the area is of such national significance that National Park purposes should apply, a Designation Order will be submitted to Welsh Government. Ministers will then consider this and decide whether to confirm, refuse or vary the Designation Order. If confirmed by Welsh Government, a new National Park will be designated.
The case for a new National Park will be considered within the existing Senedd term (2021-2026). 
Further details on the National Park Evaluation Timeline can be found in the infographic below.
The Statutory Landscape Designation Procedural Guidance document detailing the technical aspects of the designation process is available on request. See 'Contact us' section below.
Get involved
We will be running an engagement period from Monday 9 October until 23:59 on Monday 27 November 2023.
During this time, we will be holding a series of online and in-person engagement events.  These will be an early opportunity to learn more about the project, ask questions of the team and share feedback on an early map of the area being assessed.
People from local communities and other key stakeholders are welcome to share their views on the initial Area of Search map. Please note, the map being shared at this point will not be the proposed boundary, it is subject to further changes as the assessment procedure continues.
Ash Pearce, Project Manager, said: "At this stage the map simply defines the area to focus our assessment work, we are interested in listening to and understanding all stakeholders' points of view. I would urge anyone interested in the project to visit one of our online or in-person drop-in events to find out more about the work we are doing and share your feedback with us by completing a questionnaire."
People will only need to attend one event, be that online or in-person as the information shared will be the same for each event.
The dates, times, and location of these events can be found in the table below.
People are encouraged to drop by at the in-person events, there is no need to book a place.  If you are interested in taking part in one of the online events, please email the project team with your name, state your interest (e.g. resident, community leader, landowner, farmer, business owner, organisation representative, etc) and which event you are interested in (the date). These will be bilingual events with simultaneous translation provided. We will do our best to ensure a place for you at your chosen event.
Consultation
Ash Pearce, Project Manager, said: "There will be a full consultation on a proposed boundary map in 2024 when we have completed our assessments and refined the map."
Opening and closing dates for the consultation can be found at the top of the page.
Frequently Asked Questions (FAQs)
To read the Frequently Asked Questions (FAQs), please click here. 
The FAQs will be added to as the project progresses and further questions are asked.
Contact us
For more information, to express an interest in the online engagement events, or to contact a member of the team, please email:
designated.landscapes.programme@naturalresourceswales.gov.uk